DOWNTOWN FORD MOVING TO NEW LOCATION IN THE DAG AUTOPLEX
Downtown Ford is excited to announce that we are moving into our long-awaited new location in the DAG Autoplex. Our sales and service operations will now be located together in a brand-new, state-of-the-art new facility
Conveniently Located at Queen Street East and the Don Valley Parkway, the Autoplex will house eight of Downtown AutoGroup's dealerships when it is fully operational later this year.
We'll be sharing more details via email as we get closer to move-in. Follow us on
Facebook
and
Instagram
for photos and updates!
THE BRONCO HAS ARRIVED!
BOOK YOUR TEST DRIVE TODAY!
At long last, the 2021 Ford Bronco has arrived at Downtown Ford! If you've been waiting to get your hands on the Bronco for a test drive, the wait is finally over. Our first Bronco has arrived, and is now available for a test drive. There are far too many options to describe here, but our Product Advisors can help you explore the hundreds of available combinations, so you can order yours today!

Click below to learn more about the Bronco, and to book an appointment to test drive and experience the reborn Ford Bronco for yourself!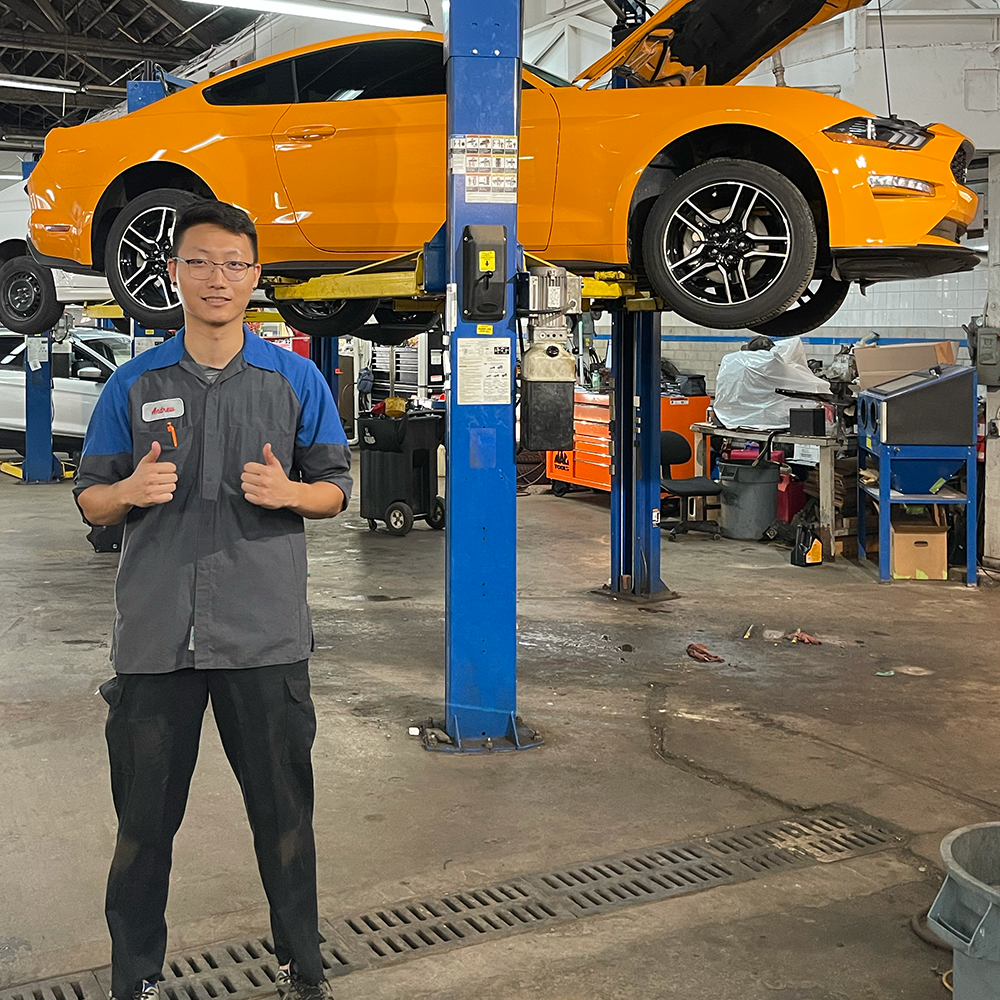 1.
Andrew was born in Seoul, Korea and moved to Canada with his family when he was three years old.
2.
Andrew studied Project Management and Human Resources at George Brown, and Automotive Powertrains at Centennial College.
3.
Andrew enjoys playing soccer and basketball, as well as golf.
4.
Andrew's favourite place to travel is New York City.
5.
In his free time, Andrew enjoys photography, cooking, and PC gaming.