IN CASE YOU MISSED IT:

We were forced to delay our move to the Autoplex due to an unforseen delay in receiving parts for our new dealership's climate control system. We've been informed that we will be now be able to open on Saturday, August 28th for sales, and Saturday, September 4th for Parts and Service. We're sorry for any inconvenicence this may have caused, but we promise it will be worth the wait!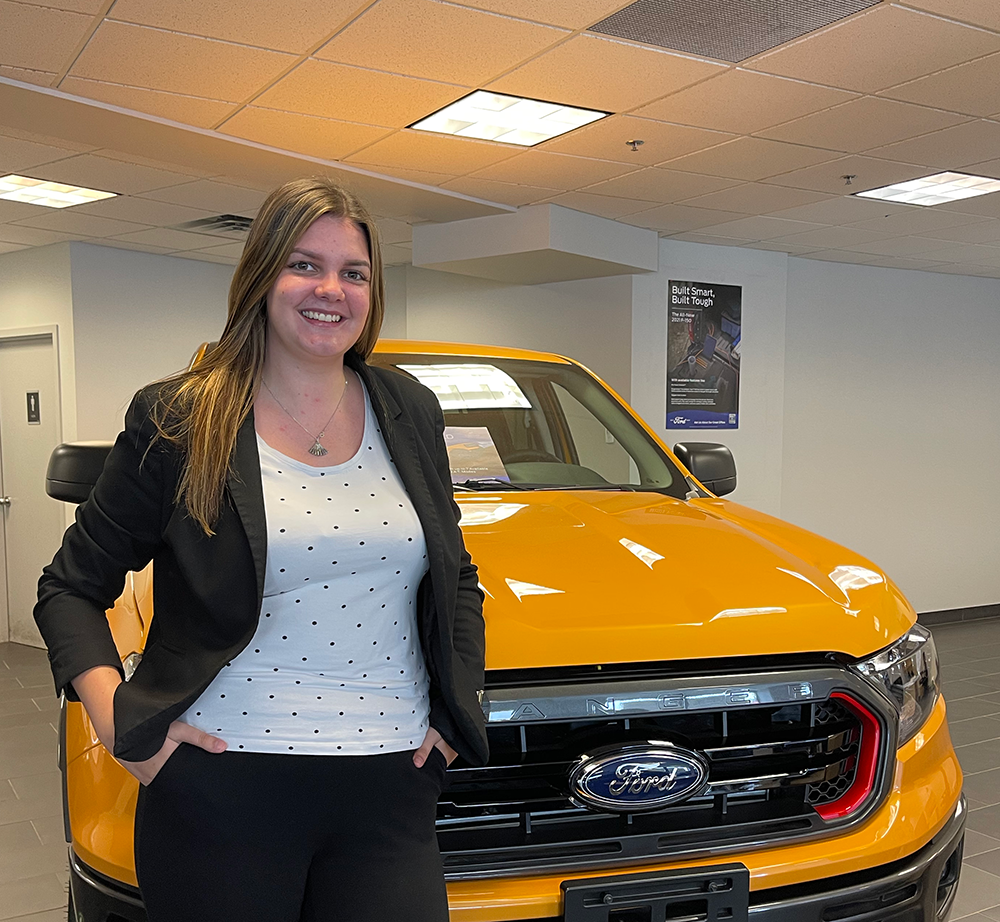 1.
Kaitlyn has worked in the automotive industry for three years, and worked for a Volvo dealership before joining the Downtown Ford team.
2.
Kaitlyn loves to travel! Her favourite destinations are Cuba, Florida, and the Dominican Republic
3.
Kaitlyn's favourite TV show is Suits.
4.
Her favourite Ford vehicle is the Mustang GT, for its 5.0-liter V8 Engine.
5.
Kaitlyn has eclectic music tastes ranging from hip-hop to country and everywhere in between; her favourite artists are Machine Gun Kelly and Luke Bryan.