When there's an issue with your vehicle, one of the best ways to figure out what's wrong is by checking your dashboard indicator lights. These lights are there to help you discover any issues your Ford might be experiencing. This list of common dashboard indicators will help you decode what they mean.
When you or your passenger forget your seat belt, this light is the one that will come on to remind you to put it on. It will also flash for a few seconds when you first turn on the engine to remind you to put your seat belt on.
Considered the most common dashboard indicators, the check engine light comes on when there are issues somewhere in the emission control system. This issue can range from something minor like the gas cap being put on incorrectly to something more serious like an engine leak. If this light comes on, you should bring your Ford in for a check-up.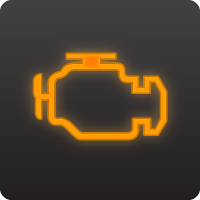 CHARGING SYSTEM WARNING LIGHT
If there's trouble with your generator or electrical charging system (this includes your battery), this light will illuminate. This can indicate a serious issue, so bring your vehicle in to get checked out when this light comes on.
Engine Oil Pressure Warning Light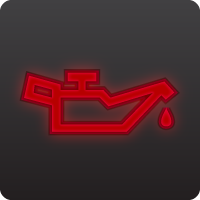 The Engine Oil Pressure Warning Light will come on when your engine oil pressure becomes too low. If it lights up, pull over as soon as possible and turn off your engine to avoid severe damage. You may need to add more oil, or it may indicated a more serious problem.
Are you almost out of gas? This indicator will light up if your gas tank is close to empty, letting you know it's time to make a stop at the gas station.
Tire pressure can affect your driving abilities, so this light will come on if your tires are outside the recommended pressure range. If it lights up, check your tires' pressure and fill them up with air as needed.
If you're not sure what a warning light in your vehicle means, be sure to check the owner's manual — and you're also welcome to call our service department at

Downtown Ford

to find out more.