The weather is changing and that means now is a great time to assess your car's needs. Check out the following fall vehicle

service

tips to ensure you have an enjoyable season!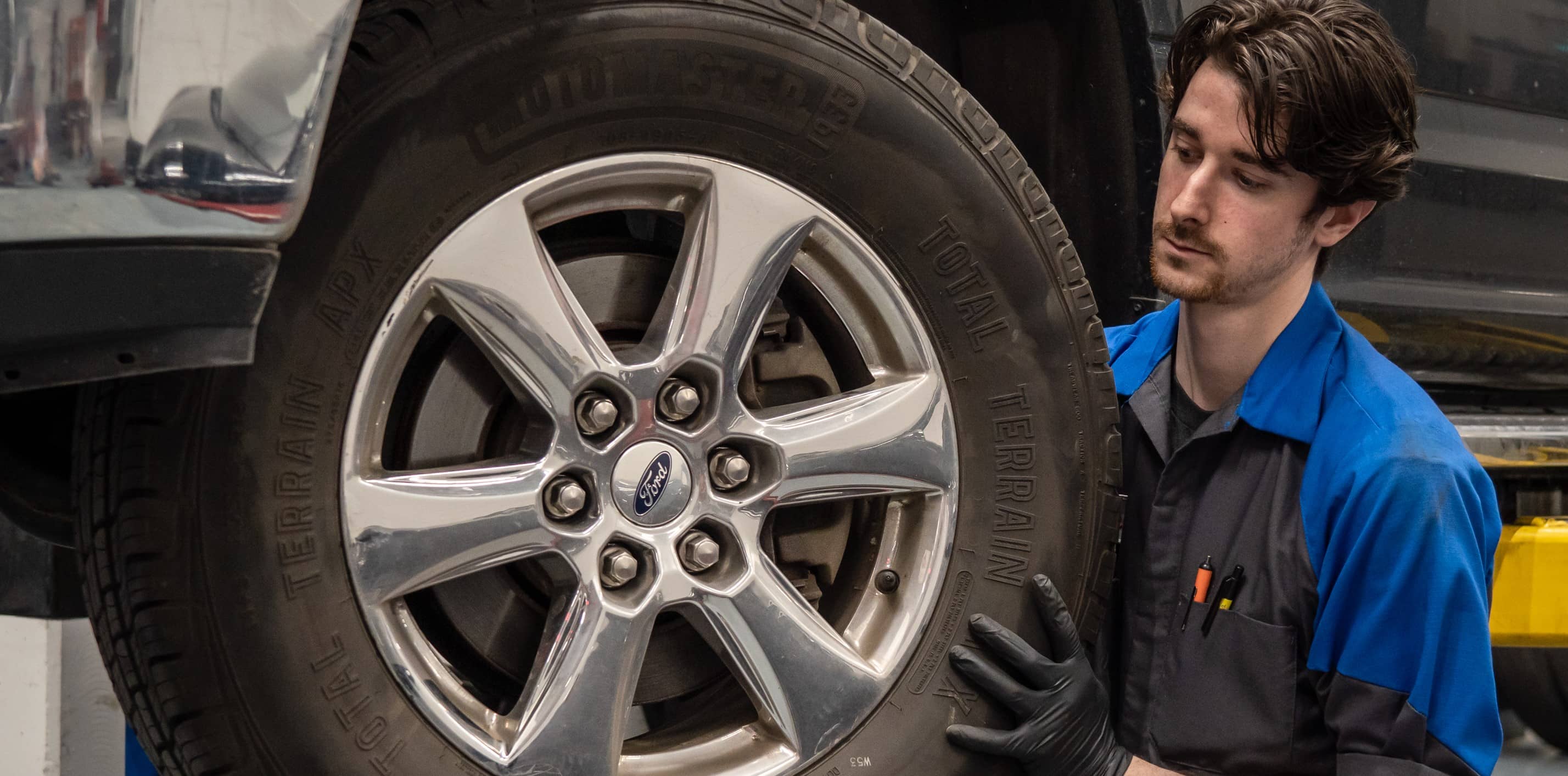 There are so many important components that are housed under the hood of your vehicle. The first place to start is with the battery. Just like in cold weather, the battery can lose power due to extreme heat. Check the status of your car's battery and be sure to look for any signs of corrosion on the terminals.
Fluids are important to check as well. Oil changes often occur at the start of each new season if you drive often and keep the engine running smoothly. However, you'll want to go by the manufacturer's recommended interval for getting this service done with us at Downtown Ford. While you're here, we can also check or repair the following:
Brake fluid
Transmission fluid
Power steering fluid
Windshield wiper fluid
Coolant
Cabin air filter
Any cracked or torn hoses and belts
As the roads become slick with ice, slush, and snow, your car's tires become even more important. They give your vehicle grip to ensure a steady drive. Check the tires for signs of wear on the tread as well as for any signs of cracking or bulging. If you see anything like this, you will likely need to have the tires replaced by our team. We can also align and rotate the tires if that service is needed.

Something that you can do on your own, though, is making sure that the tires are properly inflated. Dropping temperatures cause tires to lose air pressure, so it's important that you stay on top of filling them up when needed. You can usually find the recommended PSI in the driver's side door jamb or in the owner's manual.
If you end up stranded on the side of the road or in the middle of nowhere, you'll want to be sure you have supplies with you. Creating an emergency kit for your vehicle can be the difference in making it through a tough situation and wishing you had been more prepared.
Along with a basic first-aid kit, here are some items you may want to include in your vehicle emergency kit:
Jumper cables
Flashlight with extra batteries
Portable shovel
Ice scraper
Cell phone charger
Gloves, blankets, and hats
After working endlessly to keep you cool for the summer, your vehicle's heating and defrosting system might need a boost. The last thing you want to encounter on an especially chilly day in Toronto is cold air blowing on you from the vents. If you think the air isn't quite a warm as it should be, bring your car to our Service Centre for a check-up.
You can also check a variety of vehicle components from the comfort of your driveway. This includes the windshield wipers, which shouldn't have any cracks or tears on the rubber. Check for rust as well and replace the blades to ensure that you can see clearly on rainy or snowy days.

The lights on your vehicle also contribute to your visibility as it gets darker earlier. You can often check your vehicle's headlights by turning them on and then getting out of the vehicle. However, you might need someone's help to see if your brake lights are working properly. While the car is in park, have someone stand behind your vehicle while you compress the brake pedal.
If you think your vehicle needs some attention before the weather gets intense, don't hesitate to visit us at
Downtown

Ford
in
Toronto

,

Ontario
. You can schedule an appointment online or give us a call at (416) 477-7900.