Your vehicle's belts and hoses are essential — if they're not working properly, this can lead to problems with steering, electrical charging, and engine overheating. To ensure continued trouble-free operation, make sure you're keeping up with regular maintenance for these parts. Here's a guide to what you should to keep an eye out for — and how Downtown Ford's service department can help keep your belts and hoses in good working order.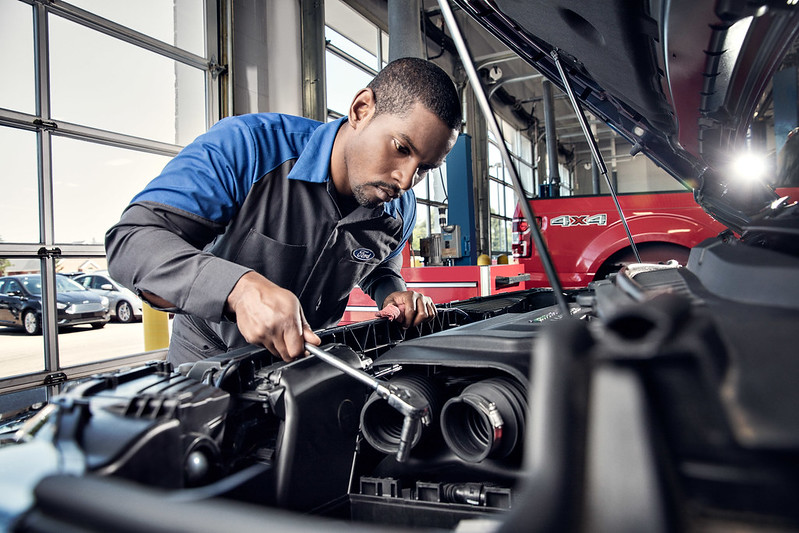 From hot summers to cold winters, the Toronto region gets it all — and your heating and cooling system's hoses need to keep up in these tough conditions. While your system's hoses are vital to its operation, they tend to be quite vulnerable structurally. You can save yourself the stress of coolant hose failure with some basic maintenance that should be done by a professional, since it can be dangerous.

At Downtown Ford, our technicians will look at your cooling and heating hoses to check for cracks, nicks, bulges, and other big issues. We will also ensure your white coolant-recovery tank has proper fluid levels. This, along with flushing and replacing the coolant when needed, will help your vehicle run smoothly all year round.
Your vehicle's belts can operate in extreme conditions. Most of the vehicles out on the road now have a single, multi-grooved serpentine belt that powers the alternator, water pump, power-steering pump, and air-conditioning compressor. With so many jobs, you can guess that this belt is quite important to your vehicle's function — and it's durable, too. A belt can typically last for up to 50,000 miles if you take care of it properly.

Proper care is what our technicians specialize in. If you bring your vehicle into our dealership to get your belt checked, we'll look for any cracks, fraying, or splits in the top cover. A check for excessive wear and glazing will also be done, preventing your belts for overheating or cracking. We will even use OEM parts to replace your belt if we find that it's getting too worn for proper function.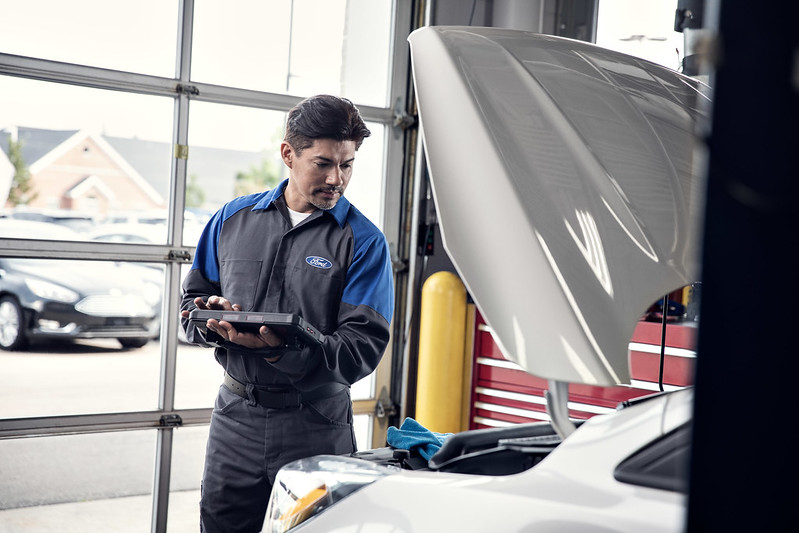 For all your vehicle's belt and hose maintenance needs, make an appointment with the service experts here at Downtown Ford in Toronto.