Routine car maintenance is necessary when you own a vehicle. Part of this includes keeping your brakes in tiptop condition with service here at Downtown Ford — and staying alert for these signs of trouble and wear.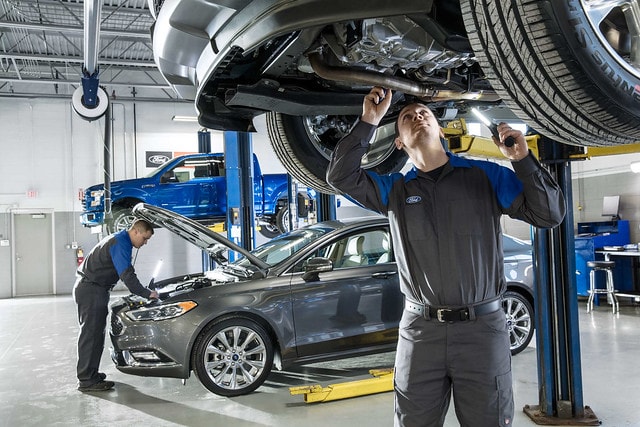 If you consistently hear a high-pitched squealing sound when you brake, then you likely need to replace your brakes.
Every brake comes with a metal indicator, which will emit this high-pitch sound if the brake becomes worn down.

You might occasionally have to turn down your radio to hear the sound, as it isn't always loud enough to hear.

This high-pitch sound can also occur if your car has been sitting in water.

You can tell the difference between needing your brakes replaced and excess water on your brakes if the sound stops after a while. That's a sign that it was due to water.
You Can See Wear And Tear
Every now and then, you should visually check your brakes. Look for them through the spaces between your car's wheel spokes.
The outside pad will be visible against the wheel's metal rotor.
The pad should have at least a quarter inch of pad visible.
Less than a quarter-inch of pad means that your brake pads should be inspected and/or replaced.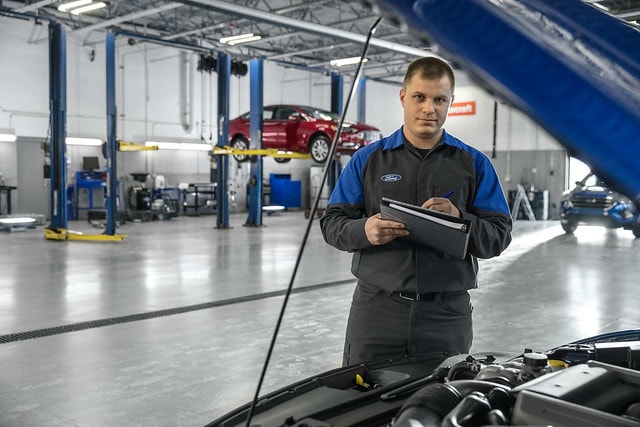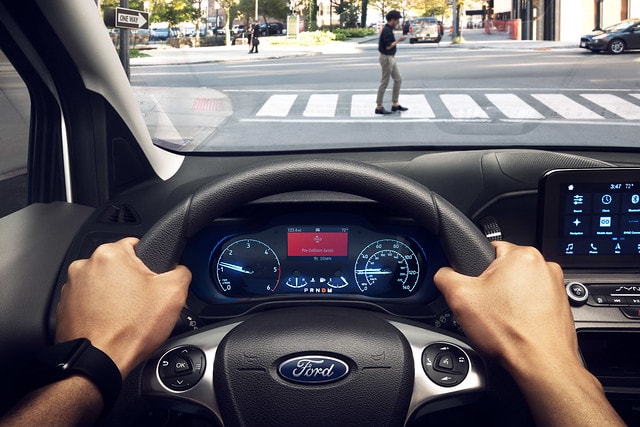 When you apply your car's brakes, do you feel your steering wheel pulling in one direction or another? This is a sign that you might need new brake linings.
If your brake linings are wearing unevenly, your car will pull to the side
Pulling is also a sign that there might be foreign matter in your brake fluid, which will need to be replaced
There are multiple reasons that your car might vibrate, but if it occurs when you're braking, you likely need new rotors.
Your brake pedal will pulsate or your car will vibrate if your rotors are warped.

Warped rotors occur when you severely brake for long periods of time. This includes when you drive down steep mountains regularly or often tow heavy trailers.
If you think your brakes need replaced, please schedule a

service

appointment at Downtown

Ford

.