When the weather changes in Toronto, it means it's time to prepare your vehicle so it can last for many years. Inside and out, there are plenty of things you can easily check on your car. For anything that seems out of your wheelhouse, feel free to come to our

Service Department

at Downtown

Ford

for assistance!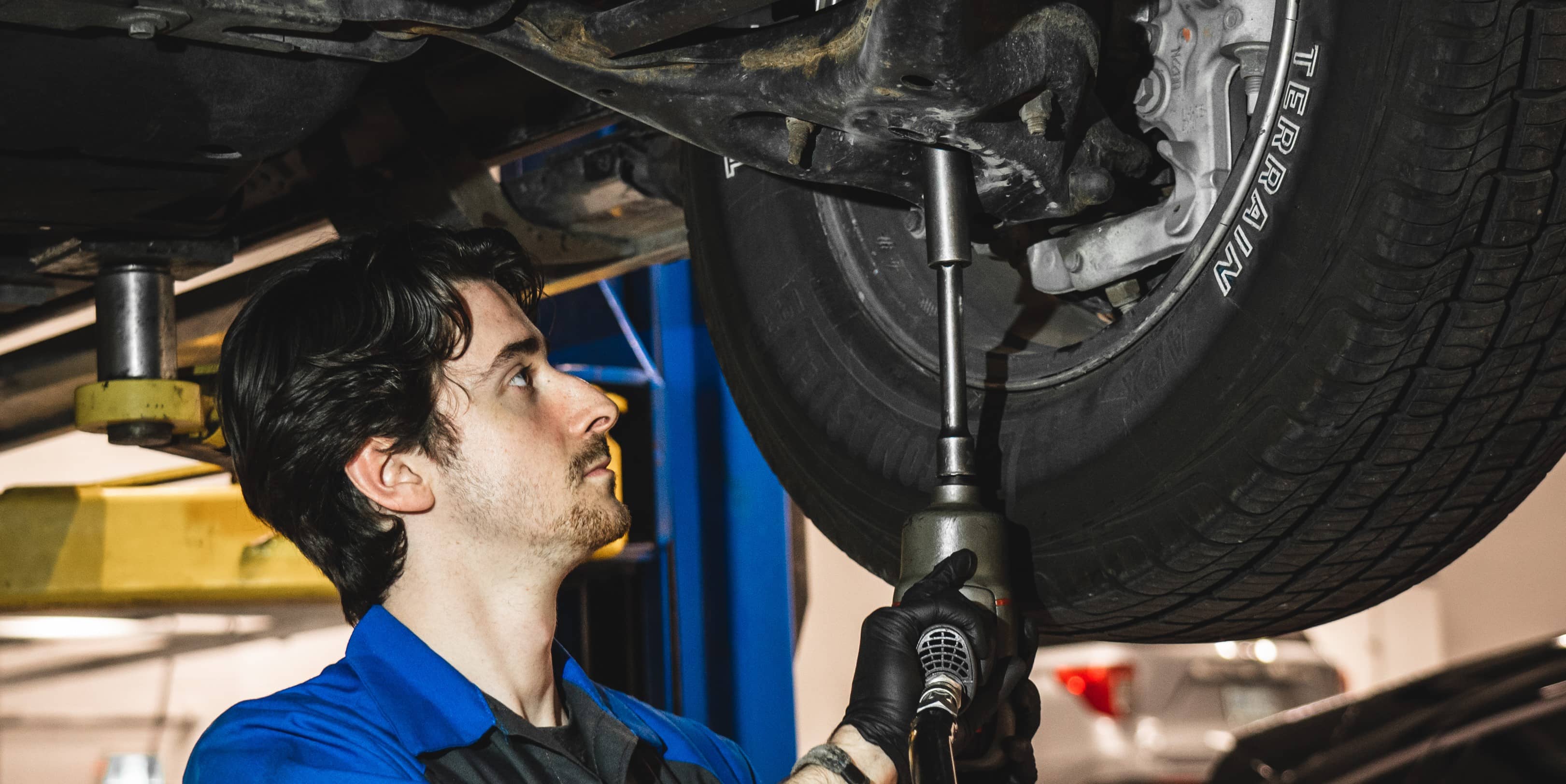 Toronto winter can bring everything from torrential rain to heavy snowfall to icy roads. All of these weather elements can cause damage to your vehicle if it's not protected properly. A simple way to keep the paint looking fresh is to give your car regular washes throughout the season. Be sure to opt for an underbody wash to help remove any road salt and slush that has accumulated under your car, too. If you have a garage, try parking in it as often as possible. You can also purchase a car cover to keep the exterior looking nice.
Inspect important components
In addition to the visual appeal of your car's exterior, there are a handful of other, more serious components to inspect.
Check the windshield wipers for any tears or cracks. If there are any signs of damage, you'll want to replace the wipers. Doing so will protect the windshield from scratches and it will improve your visibility in harsh weather.
Stand outside of your car to check all of the lights, including the headlights, fog lights, bright lights, and brake lights. If any bulbs are dim or burned out, have them replaced.
Inspect your vehicle's tires for things like bulges or excessive wear. If the tread is worn unevenly, it could make it harder for the tires to grip the road. You'll also want to properly inflate the tires according to your vehicle owner's manual.
If you've got all-season tires on your vehicle, you may want to consider switching to winter tires in Toronto. Winter tires are made from a special compound of rubber that was designed for extremely cold temperatures. They also have grooves in them that push water away from the road and make it easier for the tires to grip the road. We have
a wide selection of winter tires available at Downtown Ford
, and we can quickly install them before the weather gets too bad.
Along with the exterior components that you can see, you'll want to open up your vehicle's hood and check the engine bay for any possible issues or concerns. Our Service team can inspect these for you, but if you plan on checking for yourself, consider the following:
Check all of the filters, hoses, and belts for any signs of damage and that they are all working properly.
Extreme heat can cause your car's battery to wear out quickly. Test the battery power and look for any corrosion near the terminals.
Top off any fluids that are low, including windshield wiper, coolant, transmission, brake, and oil.
The inside of your vehicle can quickly become a mess in winter. Road salt and slush can easily make their way into the floor carpeting and ruin the fibres. While you're getting your car washed, grab a vacuum and work on the interior. Wipe down the dashboard and other hard surfaces as well.

Before it's too cold, run the heater in your car to ensure that it still works well. After the HVAC system has been pushing out cold air all summer, it can sometimes need a boost before winter. If you still feel cool air after running the heat for 5 minutes, bring your car to see our team for assistance.
Managing all of these maintenance tasks can be very daunting if you don't know where to start. That's where our friendly team at Downtown Ford in
Toronto

,

Ontario
, comes in! We'll make sure your vehicle is ready for winter so you're driving safely all season.